Dedicated to the enhancement of mental health and quality of life for residents, family and caregivers in long-term care through practice, research and advocacy.
Who we are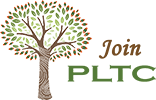 Psychologists in Long Term Care is a professional organization dedicated to the advancement of psychological practice in long-term and skilled nursing care. Functionally, cognitively, ethnically, and culturally, older adults as a clinical population are by their nature some of the most diverse clientele a clinician can work with. As a network of practitioners (but also scholars and researchers) we are psychologists, geropsychologists, students, retired psychologists, and affiliated members with strong interests in serving the increasingly diverse population of adults in long-term care.
PLTC offers many benefits to our members, including:
Quarterly PLTC Newsletter (download a sample issue here).
Mentoring and leadership opportunities, as well as being mentored by experts in the field.
Stay connected with the exclusive PLTC Listerv for networking, consulting, and sharing current issues and changes in aging and long-term care.
Attend to exclusive PLTC Conversation Hours and several other educational opportunities.
Access to free journal articles.
And much more!
Note that supporting PLTC also helps to support our advocacy for the field. We are also proud of our institutional members:

​​​​​​​

Deer Oaks Behavioral Health Organization
http://www.deeroaks.com
Providing psychotherapy and medication management services to long-term care facilities across the United States and EAP services throughout North America.
CHE Behavioral Health Services
http://www.deeroaks.com
CHE Behavioral Health Services is a leading provider of behavioral health services since 1995.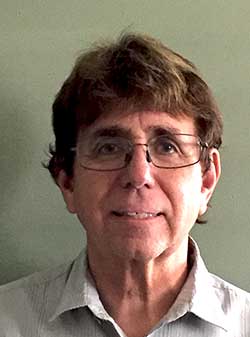 PLTC President
Craig Schweon, Ph.D., NCC
Dr. Craig Schweon has been in practice for over twenty years as a long-term care psychologist and has dedicated his professional life to the mental health care of older adults and at-risk populations. Craig brings many accomplishments and interests to the organization and has experience in nonprofit leadership and private clinical service. Craig has been teaching a broad array of psychology and human service courses, engages in clinical supervision, and serves as the Research Committee chair for PLTC. He has been the PLTC President since January of 2017.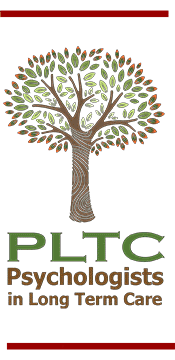 For more information, please download our brochure. We invite you to explore and join us in our mission!
Please feel free to reach out to us at any time to get more information about PLTC and what it can do for you.